SOME OF OUR NEW SERVICES INCLUDE:
This website is designed to provide a comprehensive and in-depth review of our Company, reflecting the pride we, as CTL employees, have in our continuing growth and current success. It conveys our sense of
mission
and vision - to become the preferred leader in
Court Reporting
,
Process Service
,
Meeting Rooms
,
Video Conferencing
and so much more.
​
CTL corporate is characterized by its ability to adapt quickly to our customer needs and requirements. From the Company's start, our tradition of ingenuity has driven continuous improvement in the way we operate and a relentless drive for growth.
These are exciting times for CTL and I think you will get a sense of our passion, expertise, reliability, and innovative nature as you browse through this website.
Thank you.​​
Kathy Burrow
​​​​​​​​
Process Service - easy online access of your documents status 24 / 7 with a protected password.
Process Document(s) submission via email, fax or mail
Skip Tracing for the hard to locate individuals. We use the highest quality databases available.
Document Retrieval services.
and so much more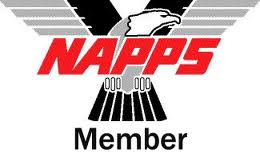 PROUD MEMBER OF THESE ASSOCIATIONS:

​​

All process service clients have access to the
Client Web Portal
where you can view the progress of your documents.
​​With your personal user name and access code, you will be able to view past and present service documents in real time from any computer, smart phone or tablet that has access to the internet.
​
Need a login? Please
contact us
to get your
Client Web Portal
access started.
Request Information
​​
7215 Bosque Blvd.
Waco, TX. 76710
Office: 254-399-9400
Fax: 254-399-9404​
​​
​Central Texas Litigation
Support Services, Inc.​​
7215 Bosque Blvd.
Waco, Texas 76710-4020​​
254-399-9400​​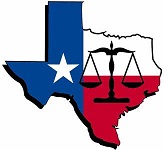 WHEN IT COMES
TO HAVING A CHOICE...
THE CHOICE IS CLEAR

​Private Investigation
​Division
​​​​​​​​​​

Spectrum Intelligence Group - a division of Central Texas Litigation Support Services, Inc. bringing services of criminal and civil investigations
Court Reporting Services - Realtime Court Reporters, Legal Videographers and Video Conferencing
E-filing Services - Assisting with the required E-filing's of documents.
Filing and Posting of Notices - when the posting of notices are needed, you can call on us.

CTL Process Service has recently made changes to it's Client Portal.